The Private Practice Marketing Roundtable is dedicated to self-employed professionals who believe their business has reached a plateau – it's stuck! – and what they really want is fresh ideas and savvy strategies to bring in new clients, dramatically increase profits, and create more time to enjoy life.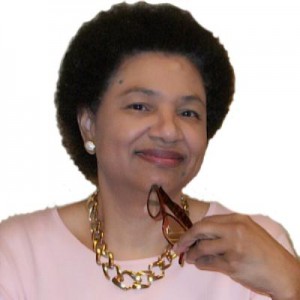 Hello and Welcome!
I'm Dianne Dawson, founder the Private Practice Marketing Roundtable [PPMR] and I am glad you are here today exploring the website. Whether you came because you are starting a practice or you came because you are a seasoned practitioner looking to market or manage your private practice more effectively you've come to a great place for tapping into the resources to help you achieve your goals.
I'd like to tell you a little about myself and what lead me to create this website.
I am passionate about business and all the nuances that make a difference in whether or not a practice is successful in growing.
Each business is different and I work with the owners to break through the roadblocks (often self-imposed) and achieve outstanding results.  My focus is on the practical aspects of successfully promoting and growing your practice. Business owners who work with me achieve measurable results.
I have worked with business owners, upper and middle managers and private practitioners over the past 20+ years as a coach, mentor and business consultant.
The Private Practice Marketing Roundtable was founded as an outgrowth of my work with private practitioners when I realized that many in private practice:
Do not have anyone to talk with in-depth about their business.
Are skilled at their craft, but not at the business end of running a practice.
Is This You?
Most people are stumped when it comes to bringing in new clients beyond the traditional techniques that everyone else is doing, and with which few are having sustained, dramatic success. And I know you don't have time to keep researching ideas and trying out unsure approaches.
That's why I started this website.
I hope you'll explore the website and check out the resources that are available here.
Welcome Aboard! I look forward to working with you as you grow your practice.
Dianne
Dianne E. Dawson, M.A.
---
About
Dianne E. Dawson, M.A. has taught over 900 business owners worldwide her popular teleclass "Seven Keys to Identify and Target Your Ideal Client". Founder of the Private Practice Marketing Roundtable, she is a Marketing and Business Development Coach/Consultant and a web designer. Dawson holds a Masters Degree in Clinical Psychology. She has taught at the University level at Houston University in Texas and Loyola Marymount University in California; and she has been quoted in Investor's Business Daily, The Eastern Shore News and other publications.  She has also appeared on radio and television.
Dianne Dawson is a Paul Harris Fellow and served as Assistant District Governor in Rotary International, Inc. as well as President of her local club.  She serves on several boards including the Eastern Shore United Way and the Northampton County Chamber of Commerce.
Dawson is a graduate of CoachU and has a certificate in eCommerce from Christopher Newport University. She is an award-winning trainer with a focus on leadership, marketing and business development.
Her work today is with self-employed professionals and small business owners who want to build a more profitable business.