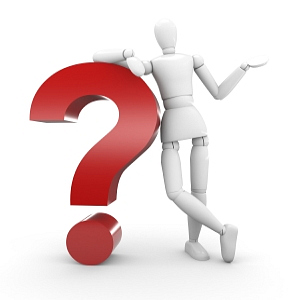 Q. My partner and I recently relocated our orthodontic practice offices. We've noticed a decided decrease in productivity due to a decrease in patient appointments.
This has come as a surprise, we actually didn't notice it at first (while we were settling into our new offices). We don't know what happened. Previously, we were booked fairly solid. We expected to see an increase in patient appointments because this is a better location.
What should we be doing to get the patient appointment levels back up to where they were or better?
A. This question almost falls into the "horse is out of the barn" category, in that the best measures to take to protect against this should occur before the move. Let's look at how to plan for informing clients or patients of a pending relocation, and then we'll talk about steps you can take now to remedy the situation.
When planning to relocate a practice, it's important to include a budget and specific plans for alerting your clients or patients that you are moving. While it's true that relocating a practice can be expensive, and you may be looking for ways to trim costs, this is not the place to cut corners. It's a lot more cost effective to pay for these measures now than it is to try to find new clients or patients to replace the ones you lost to someone else when you moved.
In an orthodontics practice, most likely the patients who have fallen through the cracks are the ones who had not yet committed to treatment, or those who are at the very end of treatment and have only routine follow-up appointments. Hopefully those already actively involved in treatment have followed your practice because of their own commitment to complete the process.
Here's an outline of steps to take to ensure that your patients (or clients) follow you to your new location:
Two months out from your expected moving date, start telling your patients that you are moving.

Be festive and upbeat about the move (no matter how many snags or problems crop up behind the scenes). Don't do or say anything that could lead your patients to perceive this as a "big deal problem".

Place a stand-up display with a small, colorful poster or flyer in your waiting room and also on your reception desk countertop. The flyer should state that you are moving and give the new location along with a map. State the month of the move if you don't yet have the actual moving date.

When patients come for their appointments, as part of their greeting when the patient "checks-in", your office staff should tell them that you are moving and when.

As you (the dentist) see each patient, you should also tell them that you are moving as part of your "chit-chat". Talk about where the new location is, giving them a "visual map".  Your hygienist should do the same.

Have new appointment cards made up with the new address. As your office staff schedules the patient's next appointment, use the new cards. When your office staff hands the patient their appointment card, they should verbally say that you are moving and point out the new address. This helps reinforce the earlier message given when they arrived.

When you order the appointment cards, go ahead and have your new stationary and business cards done, too.

Have someone go through your appointment book or software appointment system. Each patient who has an appointment that will occur after the move should be mailed a letter or postcard.  If your software has features to facilitae this, use them.  This communication should remind them of their appointment and alert them to the move. Include a map on the back if possible. Sending this communication is important. Otherwise, you will overlook those who scheduled their appointments months in advance.

Prior to the move, it's probably a good idea to review each patient chart to determine their status as your patient. This will be helpful as you are setting up your new filing system in the new offices, allowing you to relocate records of inactive patients that will not be returning to the practice for one reason or another.

As part of this process, you will identify patients who are due for a follow-up appointment but who don't have one scheduled. Use this opportunity to both alert them to the move, and ask them to call to schedule an appointment.

Go back through your office records to determine in which directories your practice is listed (print and Internet). Send a notice to each one with your new contact information and the effective date.  For online directories, login to your account and make the neccessary changes.   If you are still running a yellow page ad in the telephone book…well, if you are still doing that start asking new patients how they found you and if no-one is saying the yellow pages, it's time to start reassessing the value of a yellow page ad compared to other marketing options.  For now, check to see your renewal date so you'll know when that is coming up and if you still want to spend your money on it, be sure to update the address.

Two weeks prior to the move, send out a mass mailing to your active patients announcing your relocation and giving the date you will be in your new offices. A post card works fine for this. You can also use this same post card to ask the patient to call to schedule or confirm their appointment at the new location.

Your staff member who telephones patients the day before appointments to confirm/remind the patient of the appointment should also remind the patient of the new location.  If  you are using automated text messages or automated emails, be sure to update them both with a message about the move and new address.

Be sure to put a notice in the newspaper about your move. It's an opportunity to welcome potential new patients to the practice.
What should you do to remedy the problem now that you've already moved?
As you read through the above list, you have probably identified several steps you can still take, even though you have already moved. Go ahead and get started with those, plus, add these to your list: Go back over your appointment book and identify all missed appoinments. Call each person to reschedule, reminding them of your new location.        

You may find that some have already scheduled with another dentist. Don't be shy about saying that you still would like to work with them, especially if it's a patient with whom you've had a good or long-standing relationship.

Involve your office staff in the process. If you have retained the same telephone number, patients who are calling to schedule an appointment may not realize you have moved. This is especially true if they found you through an old resource, such as a yellow page listing.

Don't let your staff stop too soon in telling people that you have moved. This is especially true for the person who is making the confirmation calls the day before. After about a week or two, they may believe it's "old news" (and be tired of saying it), but they should continue including that message in the calls for an extended period.

Take every opportunity to thank your patients for being your patient, and for coming to your new location.
Readers, anything you would add?  Leave your comments below.