Psychologists, Licensed Clinical Social Workers, Marriage Counselors and Other Professionals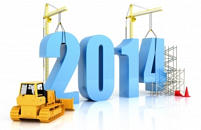 You'll Leave This Program With a Strategy and At Least THREE Actionable Items to Get Started
This free guided program (Value $795.00) will help you think through the decisions and take the steps to grow your practice and increase your income in 2014.
For a really strong start to the year, here's what you'll need:
Clarity on where you are going
A strong foothold as your starting point
A roadmap to get you there.
This FREE program does that and more!  Here's what's included:
The "What's Next For My Practice" Questionnaire –

Word Doc

Questions that "make you think" as you make the critical decisions about what you really want – for yourself and your practice

The Strong Start Guiding Principles –

PDF

Six principles that will guide you in developing a strong foothold as your starting point

The Strong Start Checklist –

PDF

Seven specific steps to take to ensure a strong start to 2014

One 45-minute Strong Start Action Call -

Live Call

You'll leave with a strategy and at least three actionable items to get started
Each component of this program has been carefully developed to guide you in achieving a Strong Start in 2014.
If you've been asking yourself "What's next for my private practice?", this is your opportunity to explore that question and start making decisions that will get you on track for achieving it.
For a limited time, registration is free: