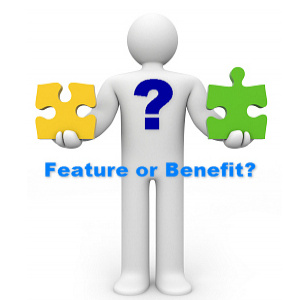 For many practices, Fall is when clients get a renewed interest in engaging your services.  With summer vacations over, it's "back to business" for many people.  Want to gear up your marketing to capture this renewed interest in your services?
 
Here are two things you can do today – plus an article you can download with tips to help you trigger the buying urge in your clients (download link in the gray box below):
 
What to do now…
 
#1 – Revisit Your "Who"
 
Knowing who you want to work with as a client will help you design your marketing message.  You want to appeal to your most preferred clients and not attract the person or type cases with which you least want to work.
 
Understanding your preferred client will also give you ideas on how best to reach them.  Sending your marketing message through a vehicle that your preferred client never sees is a waste of time and money. 
 
A great example of a mismatch is a dentist advertising in a community newspaper because the rates are so good – when the community the newspaper serves does not have the discretionary income levels for the kinds of dental "big cases" on which she wants to work. 
 
That's an opportunity cost; meaning that those funds could have been better spent marketing in a way that will reach your preferred client.
 
A more effective example would be a chiropractor who enjoys working with sports injuries who uses a portion of his marketing budget for supporting local athletic teams through advertising, underwriting team uniforms or by sponsoring a local sports-related event.
#2 – Get Clear On What You Offer – and Why Someone Would Buy It
 
Instead of focusing on your features, figure out the benefits a client gets from working with you (don't know the difference? – Download my article below).  People make buying decisions for emotional reasons and then justify that decision with a logical reason.  Always. 
 
You'll see more about why this is true when you download my article (the link is below).  You'll want this handy guide to refer to again and again.
 
Understanding the distinction between features and benefits is one of the biggest areas of confusion I see when business owners are trying to identify the needs of their target markets (or putting together practice brochures or writing service descriptions).
Knowing the difference allows you to make good use of each one.
If you can speak to your potential clients – or patients – in a way that allows them to "hear you" and be attracted to your services, you've won half the battle. To do that, you have to be clear on the benefits people get when they work with you.
Get More Details in My Article and Worksheet – Link to Download is Here 
 
Need help figuring out what features and benefits you offer…and more importantly, how to use them to trigger the desire to buy from you?
 
It's covered in my  article: "Is It a Feature or a Benefit?" which you can download here:
 
http://www.privatepracticemarketingroundtable.com/ppmr-members/documents/features-aad-benefits.pdf
 
I hope you find today's information helpful.  Fall is a great time to dust off your marketing plan and get started bringing new clients into your practice.