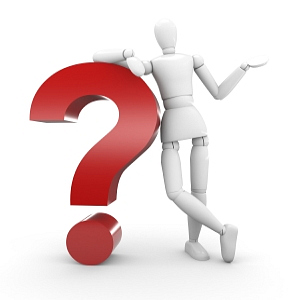 This question was sent by one of our members who is just a little skeptical about all the free goodies found here at PPMR.  I couldn't resist sharing it along with my answer.
Q.  I have a question that I've wondered since I signed up with you.  How and why do you do this for free?  Unfortunately, I am often suspicious at such kind offerings – they seem too good to be true – but so far I haven't found any "catch" to this.  I keep waiting for the downside!
 
A.  (name withheld), you've made me laugh!  Great question.  Part of it is just the pleasure I get from writing the articles and creating the tools.  I also have fee-based programs, too.  However, I made the basic membership level at PPMR free because…well, because I wanted to!  (smile)
 
It's filled with articles and tools and tips I have made free over the years so it just made sense to collect it all into a free level of the membership website. 
Those people who want more in-depth information or the opportunity to work personally with me will do so.  Others will simply enjoy the basic membership.
 
Either way, it's still fun for me and that's what's important to me.
 
I do thank you for asking and I appreciate your comments.  I love your skepticism – I'm chuckling over the idea that you are "waiting for the other shoe to drop".  I'm afraid you'll be disappointed.  There is no other shoe (smile).
[firstname], I hope you, too, are enjoying all the content found here.   It's my pleasure to provide it.  And of course, if you would like to work personally with me, I invite you to use the
Contact Us 
form and we'll arrange a complimentary session to explore whether or not its a good fit.
Take care,
Dianne