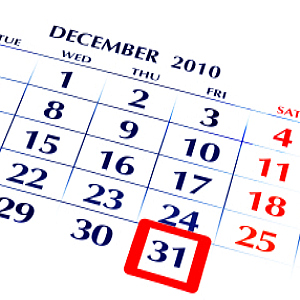 I recently saw a question someone posed that caused me to pause. In so many words, it asked: Are you – right now – where you expected to be with your business this year?   Did you achieve what you intended when you set your goals and made your plans at the start of 2010?
What a question!
The value of this "to the point" question [firstname], is that it keeps you from proceeding down the same path as before – and ending up in this same place again next year.
If your business didn't grow as much as you expected; if your income is stagnant, if you aren't where you intended to be, this question forces you to examine the things you did – or didn't do – in 2010 that got you to this place.
Did you serve as many clients this year as you planned?
Did you reach your income goals? Maybe surpass them?
Did you launch the services that you planned, make the connections, get the referrals, retain clients long enough to really be of help…
If not, why not?  Where did things get off track?  If your business isn't where you thought it would be by this time, if you find yourself setting the same goals and reviewing the same plans, then [firstname], maybe it's time to do something different.
Make 2011 the year your practice takes off!  
I invite you to join us here at the Private Practice Marketing Roundtable.
This time next year your practice could be booming and you could be taking the holiday vacation of your dreams!